Posted on
By Rich Vincent
Posted in beginner, couch 2 5K, enjoy, fat, fitness, fun, health, parkrun, run, running, running shoes, shape, sports, trainers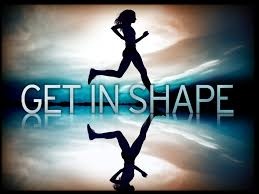 Feeling out of shape? Need to lose a few pounds?

Running is what did it for me!
It helped me lose weight, become stronger from a muscular and cardiovascular point and not to mention stronger mentally.
So here's my guide to Running and Getting into Shape…
Run long enough and frequently enough and you will lose weight, along with a balanced nutritious diet.
Running is classed as cardio-vascular exercise which means it makes the heart and lungs work harder under activity and is adjustable for all fitness levels. Everyone can enjoy running's health benefits, which include lower blood pressure, lower cholesterol, a reduced risk for diabetes and a firmer body.
But if you have any health concerns, check with your doctor before slipping on your running shoes.
Once you've decided to get started, ensure you don't do too much too soon. There are plenty of local clubs and even apps, offering Couch to 5K style programmes, so follow one of these for the first 8-10weeks to allow your body to adapt to running. This will keep you not only motivated but also injury free.
What muscles are you using?
Running starts with the legs -- toning the calves, shins, hamstrings and quads. Run over hilly terrain and your glutes will reap the rewards. But running doesn't just tone the lower body.
In order to stay upright while running you rely on your abdominal or core muscles. A firm core acts as a girdle, keeping your back straight. And a straight, supported spine is a must for any runner.
And don't neglect the chest and arms. Running fatigues the body, and this will be felt in your neck, your shoulders and as you swing them, your arms.
What about food?
Running alone isn't a magic weight-loss solution.
In fact, there is no such thing as a magic pill, powder or exercise that will melt the fat away. But combine a reasonably vigorous activity, such as running, with a natural, healthy nutrition plan and you will lose weight.
To successfully lose weight as a runner, stay hydrated and keep your macronutrients balanced, don't over eat on the carbs, which our modern day diet tends to have us do.
Drink a glass of water before running. Add a carbohydrate- and protein-loaded snack beforehand if you'll be out longer than an hour. Take a bottle of water with you, and sip it throughout the run.
Follow a run with a snack mixed with fat, carbs and protein. A piece of fruit and a handful of nuts will do it.
Should I Just Run?
Include some strength training into your schedule, this will help keep your body strong and reduce injury.
Working on strengthening your lower and upper body muscles will improve your run technique.
I would advise 20 to 30 minutes of bodyweight strength exercise, two to three times a week.
Don't skip upper-body toning, making sure each of the major muscle groups in both your upper and lower body are worked, to help your form and fight fatigue.
What about Technique?
Start out running how You feel is right. Basically, just run. Don't think too much about it in the beginning.
Once you are comfortable with holding a run for 8-10 minutes then you can start to think about your technique.
Ideally, you should look to forefoot/midfoot strike. What this means is that the part of the foot that lands on the ground each step, is your fore or mid foot and not your heel. You may need to shorten your stride and quicken your cadence to make this happen.
It will in the long term however, make you more efficient, make you stronger and less injury prone and make your running more comfortable and enjoyable.
Gait Analysis & The Right Shoes
Here at Triactive we can look at your whole run technique and analyse your gait. From this we can then determin the correct shoe for your running style, which will provide the correct amount of comfort and support. This helps to reduce the risk of injuries, keeping you on track and aiming for that goal you've set.
Call into see us for any help advice and you can book a gait anyalysis here.
Cheers
Rich