Posted on
By Rich Vincent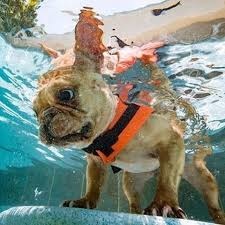 How you can plan and prepare for when you get back into the water and how you can maintain your swim fitness.
I hope you're still keeping well and have kept busy over the past week. We're almost 7 weeks in and I don't know about you, but I've kind of got myself into some sort of routine. I must be honest and say that I have the odd day where I seem to go into a melt down and my mind goes off on a 'worry wander'. I suppose though, it is best to just let those thoughts just wander on through and then get back to the plan.

If you have a plan, at least you have some control as opposed to no control and are able to prepare and look forward to making things happen in the future.

So today I wanted to discuss How you can plan and prepare for when you get back into the water and how you can maintain your swim fitness.

Firstly Gear...

There isn't much to do here if you only swim in a pool, other than ensure that your swimwear is washed and your goggles, hat and training aids are all rinsed and dried, so that the chlorine residue doesn't eat away at them.
If you venture into the open water, then you will need to ensure your wetsuit and any neoprene accessories are thoroughly rinsed and let them drip dry out of the sunlight. Once dry, store in a cool dry place as this will ensure that the neoprene doesn't dry out. You can store your suit either lightly rolled up or on a hanger.

Once we know we are free to swim again, keep all your gear in a bag so your ready to go to each training session. There's nothing worse than getting to the pool and realise you haven't got your goggles!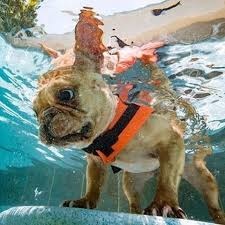 Now let's look at training...

How can we keep up our swim fitness when we can't even swim?

OK, one very simple way, that will help with your breathing is to lie face down on your bed with your head just hanging over the end of it. With your arms out stretched, start a front crawl type motion with the arms keeping your face looking at the floor. Breathe out for as long as you can then turn your head to the right and take a big breath in. Turn back to face the floor, keep the arms moving and breathe out for as long as you can. Then turn to the left, take in a big breath and face the floor breathing out again. Just keep going, maybe starting with 2-5mins and then build. Really exaggerate the breathing. You could even kick your legs too if you wanted. Throughout you will need to keep the core engaged and rest or stop if you get any lower back pain.

Here's something else to try if you're an open water swimmer, or even if you want to take this time to acclimatise yourself. Take cold baths and showers!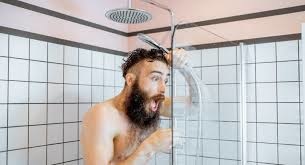 Start out in the shower with normal temp and then reduce gradually throughout your shower. Just before you get out, turn to fully cold for 30 seconds. You'll need to move and breath deeply initially, but after a few days you will begin to get used to it and stay under the cold for longer. Every now and again and even better after a tough training session, take a cold bath. This will help you adjust to the cold lake/sea water when you get out swimming again and also help with reducing muscle inflammation. No it's not nice but try to suck it up for a minute or two and build from there. Once you can't stand it any longer add some hot water and take a cool bath.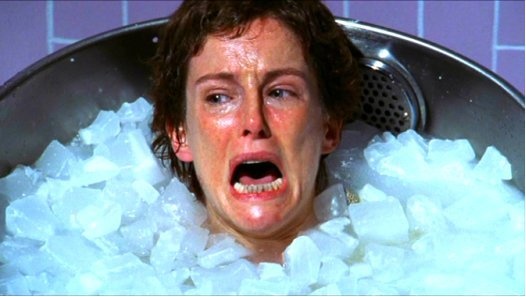 Don't forget that we are now carrying out online gait analysis, so please get in touch if you're needing new running shoes. We'll help ensure you buy the right pair, whether it be from us or elswhere.

Thanks for reading and stay safe

All the best,

Rich