Posted on
By Rich Vincent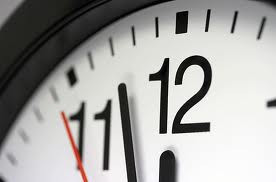 Triactive has been trading in Rufus Court, Chester since 2006 and on the 25th July 2017, Ju and I took over the reigns from the previous owner.
We've really enjoyed the steep learning curve and although coming from a personal training and tri coaching background, learning about the products and gear was testing and is a continual process as new gear comes out.
But…
… we can't believe how FAST the last year has gone! So all I can think is, that we must have been having FUN…
…or have we?
The saying "time flies when you're having fun" sometimes rings very true and I decided to look in to the psychology behind it.
A day at the beach seems to pass far too quickly, for instance, and at a lively dinner party, 11 p.m. can roll around earlier than you expect it to.
I don't know about you but I also find that other times when you're not having very much fun at all, time can still seem to fly. There's no cliché to account for the fact that busy mornings at work often pass in a flash (though afternoons may crawl at snail's pace).
As it turns out, the cliché that ties flying time to fun doesn't get it quite right. According to Simon Grondin, a psychologist who conducts research on time perception at Université Laval in Quebec, Canada, a more precise phrasing might be: "Time flies when you do not pay attention to it."
"The key component about the passage of time is probably attention," says Grondin. As detailed in his recent review article on time perception in the journal Attention, Perception & Psychophysics, studies have shown again and again that when you pay attention to the duration of an event, you perceive it as being longer. That infamous watched pot never boils.
However, when you forget the pot, or ignore the tick of the clock, time runs faster. Fun distractions do indeed make time fly, but focusing on a task will do the trick, too.
This would answer how we as runners and triathletes can lose all track of time whether it be a great training session or a hard endurance event. It's our undivided attention to focus on the task that makes time appear to go by quicker.
If you find your sessions drag, it maybe that your attention is on the time and not on other things such as, how you're feeling, what your pace is, what your heart rate is, the surrounding environment and all that it has to offer, catching the person in front…
…you get the picture.
But you can also make your sessions more fun and varied and this too will keep your focus in the right place. I'll discuss this in another blog.
Here at Triactive, we have been paying a lot of attention to detail and also feedback, to provide a better, more enjoyable buying experience for you and we've loved making those changes.
At times it's been frustrating, it's been tough, it's been fun and rewarding but at all times we have kept our attention on task, which explains why this year has flown by!
I've now just got to find a way of having the same amount of enjoyment and attention but slow time down…
… answers on a postcard please :)
WHY NOT JOIN THE TRIACTIVE TRIBE
IF you haven't already, you can join the Triactive Tribe here…
…It's a group that we've set up so that you and other like minded runners and triathletes can get to together and share experiences, race info, training strategies, etc.
And...
We will be giving our Tribe Members, Special 'Triactive Tribe' Offers every month!!
Check back soon for our next blog and before you go subscribe to our Tri Weekly Newsletter (that means it comes out every 3 weeks)
Rich 'being slowly attentive' at Triactive
Triathlon  |  Running  |  Adventure