Posted on
By Rich Vincent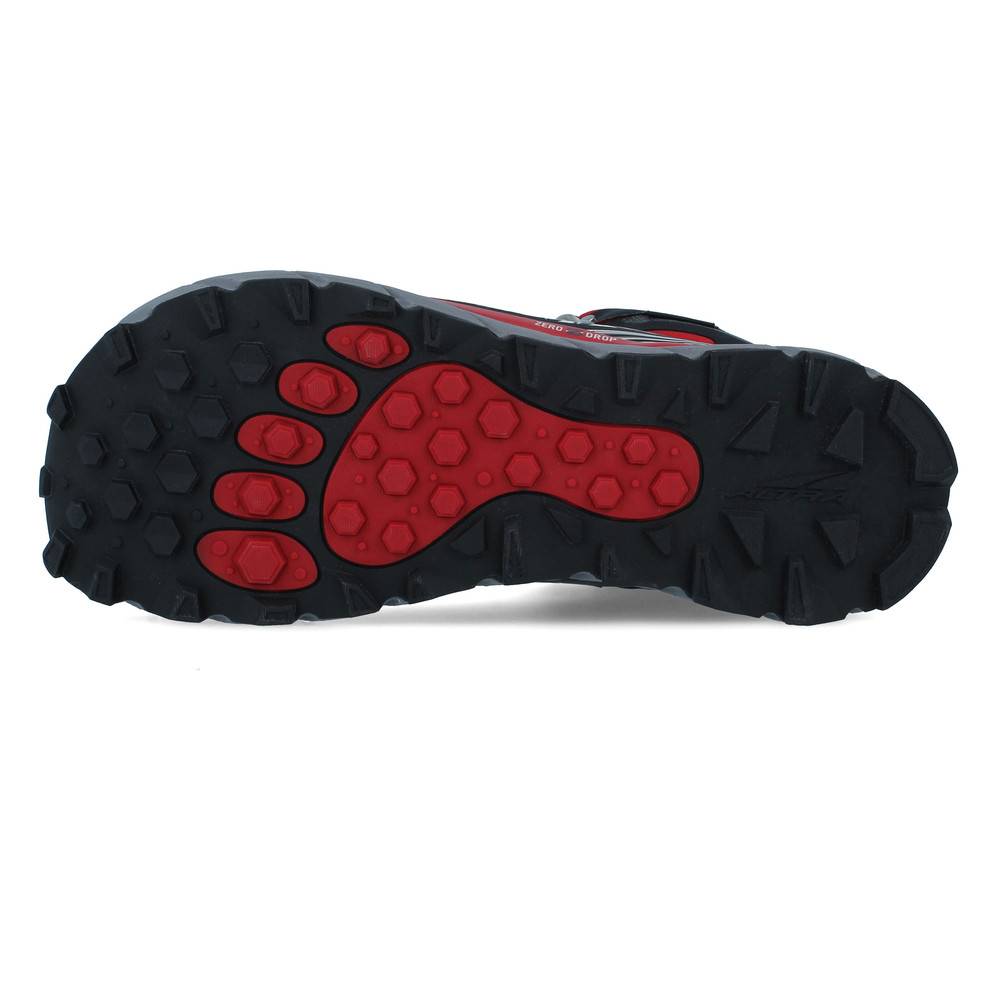 If you want to experience hiking trails in a new way or you're a road runner who wants to vary your routine, then the call of trail running is hard to ignore.
Before you head for the hills, though, you need shoes that are specifically built to venture beyond the pavement. Trail-running shoes differ from road runners in several respects:
Grip on rugged terrain: Lugged soles improve traction to help you move more sure-footedly over dirt, mud, gravel, roots and rock.
Foot protection: A variety of internal and external features help shield feet from impact with rocks and roots. Durable upper materials withstand abrasion, tears and tend to keep the feet dry to a certain degree.
Stiff construction: Trail runners are built to prevent excessive foot rotation. In addition, because running on trails involves a shorter, more variable stride as you adjust to land where footing is optimal, pronation control isn't a big consideration.
So here are my tips on selecting the right trail shoe for you -
Choosing shoes starts by assessing the type of trails you plan to run on. Make your best guess at this point: If you run regularly, a new pair of shoes will have a life expectancy of four to six months, which is another way of saying that the opportunity to try alternatives won't be far off.
Trail-running shoes fall within three broad categories:
Light trail shoes are designed for relatively uniform surfaces, such as gravel paths and rolling hills. These shoes will be the closest in weight and build to road-running shoes. Characteristics of this shoe category include:
Modest protection from rocks and roots
Lightweight designs that make it easier to maintain a brisk pace
Moderately stiff builds that promote stable foot placement
Soles with shallow lugs that offer traction on packed soil
In some shoes: ample midsole cushioning that lets you cruise comfortably, mile after mile
In other shoes: minimal midsole cushioning that lets you feel more in touch with the trail
Rugged trail shoes are basically designed for running on hiking trails, which can range from forest trails to an abandoned miner's tracks. This category therefore covers the broadest spectrum of terrains. Characteristics may include:
Toe guards up front and hidden plates underfoot for protection from roots and rocks
Sturdy materials and overlays for protection against brush and thorns
Resilient midsole cushioning to absorb footfalls during steep descents and hard landings on rock slabs.
Supportive uppers and stiff builds to stabilize feet on switchbacks and unstable surfaces; some models also include internal shanks, which add stiffness to midsoles
Diverse lug patterns that provide grip and stopping power at any angle
Soles with thick, multidirectional lugs for traction on soft soil and mud; wide spacing between lugs allows mud and soft soil to freely drop off
In some shoes: soft, grippy rubber that resists slipping on wet rock or wood surfaces
In other shoes: harder, less-grippy rubber that offers greater durability
If you plan to run where mortals fear to tread, off-trail shoes are for you. Off-trail shoes offer all of the characteristics listed for rugged-trail shoes, above, with a few enhancements:
Materials will be more resilient—you might see polyurethane foam midsoles, for example, rather than the EVA foam midsoles found in most rugged-trail shoes.
Structure will be stouter to provide greater "torsional rigidity," meaning a shoe is less likely to give when a severe twisting force is applied. That's important when very few of your footfalls will occur on flat ground.
Remote running can take you through streams and bogs and expose you to severe weather, so you'll find more waterproof shoes in this category.
Buying trail shoes for hiking: Some hikers do this to save weight. That's OK, but be prepared to replace them often. Whether you find them more or less comfortable will depend on pack weight, trail ruggedness and foot toughness. If you decide to do it, look at off-trail models because they offer more durability and support than rugged-trail or light-trail shoes.
Cushioning level, sometimes referred to as "stack height," remained largely unchanged for many years until shoes with no padding whatsoever revolutionized the industry. A few years after that, a counter trend arose when shoes with massively cushioned midsoles hit the market.
Today, this "feel" vs. "float" cushioning spectrum offers you a wide range of options:
Barefoot/minimal: As you might imagine, these are the no-padding shoes. The appeal is that they let you develop an enhanced feel for the trail and your own biomechanics.
Moderate: One could characterize these as traditional trail runners, with enough padding to let you comfortably run over rooty and rocky trails.
Maximum: These are the models that offer heaps of padding in the midsole. Devotees say shoes with maximum cushioning are easier on joints and reduce fatigue on high-mile runs. Detractors say that super-soft cushioning in some shoes makes for a "mushy" (less efficient) toe-off as you run.
We have the Ultimate Hiking Expedition for you to join if you're looking for a fantastic adventure. You can now be part of a team of 10 to climb to the summit of Kilimanjaro. For further details click here
Also call in and see us in store as this coming month will see the start of our End of Season Offers that we will have on Wetsuits, Trisuits and Footwear.
Thanks for reading,
Rich at Triactive