Gait Analysis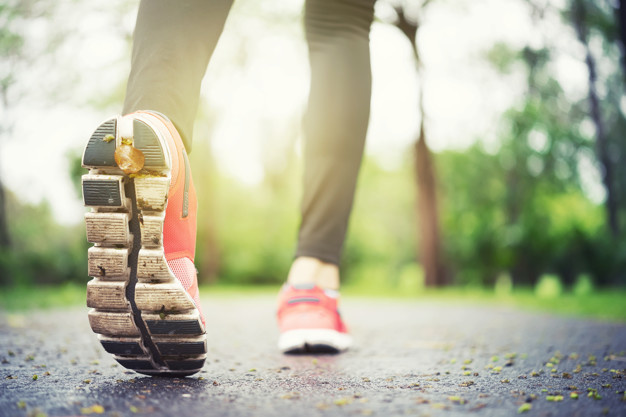 Welcome to our Gait Analysis service
Triactive provides a full video gait analysis service in our Chester shop, to ensure you get the correct running shoes.
Perfect foot and ankle movement, where the foot strikes the floor rolling from the outer mid to fore foot inwards and pushing off from the ball of the foot, is called Optimum Pronation or Neutral running. 'Over-Pronation' is most common, where the ankle collapses inwards, whilst some of us 'Supinate' where the ankle pushes outwards under full body weight.
It is estimated that 4 times your body's weight passes through your feet whilst running and wearing the correct shoe for you will give the unique support your feet need so that you can avoid injuries to your feet, ankles, knees, hips and spine.
Using our video software, we can analyse your running in detail to assess how your feet, ankles, legs and upper body move and interact. This information helps us to recommend the most suitable type of running shoe for you from our wide range of shoes available, helping to avoid injury and allowing you to reach your full potential.
Our gait analysis is Free of charge should you purchase your running shoes from us. Alternatively, we carry out this service for a fee of £15, which can be redeemed against a pair of shoes upto 4 weeks after your analysis. 
For an online Gait Analysis please follow the 3 Easy Steps below: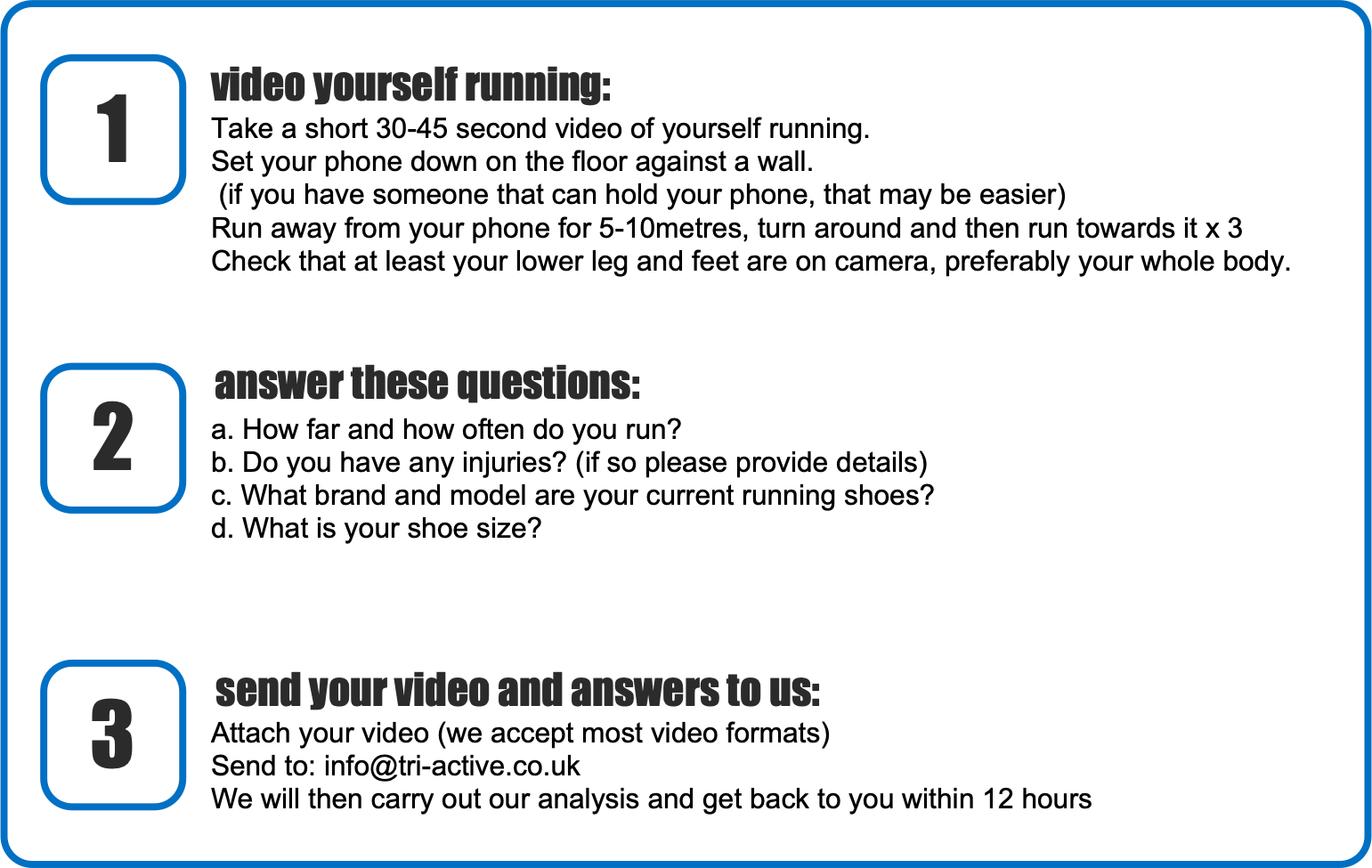 That's It !
For an instore Gait Analysis please BOOK HERE